---
---
Sample our most popular single origin coffees in 2oz packs. 6 packs total
Brazil Santos
Certification/Grading:Natural
Roast: Medium
Tasting Profile: Elegant, smooth cup with cocoa notes.
Grower: Fazenda Santa Barbara, Sao Francisco, Santo Antonio
Variety: Catuai and Mundo Novo
Region:Parana and Sao Paulo Brazil
Altitude: 750-1050 M
Soil Type: Volcanic Loam
Process: Pulped natural and dried in the Sun
Colombia
Certification/Grading:EP
Roast: Medium
Tasting Profile: Dried orange, berry, chocolate
Grower: Smallholder farmers from Medellin
Variety: Castillo, Caturra, Colombia, & Typica
Region: Medellin, Antioquia, Colombia
Altitude: 1300-1500 M
Soil Type: Volcanic Loam
Process: Fully washed and dried in solar dryers to protect the coffee from rain.
Costa Rica
Certification/Grading: SHB/EP
Roast: Medium
Tasting Profile: Sweet apple, raisin, honey
Grower: Micro farms in Alajuela
Variety: Caturra & Catuai
Region: Alajuela, Costa Rica
Altitude: 1300-1445 M
Soil Type: Volcanic Loam
Process: Eco-pulped and dried in the sun.
Ethiopia
Certification/Grading: Natural
Roast: Med-light
Tasting Profile: Milk chocolate, fruity, caramel
Grower: Smallholder farmers from thee Sidama zone.
Variety: Indigenous Heirloom Cultivars
Region: Sidama Zone, Ethiopia
Altitude: 1700-1900 M
Soil Type: Nitisols
Process: Full natural, sorted by hand. Dried on raised beds.
Honduras
Certification/Grading: SHG/EP/Org
Roast: Medium-dark
Tasting Profile: Caramel, spice, brown sugar.
Grower: 1500 grower/members from Cafe Organics Marcala
Variety: Bourbon, Catuai, Caturra, Lempira, & Typica
Region: Marcala, La Paz, Honduras
Altitude: 1300-1700 M
Soil Type: Clay Minerals
Process: Fully washed and sun dried.

Tanzania
Certification/Grading: AB
Roast: Medium-light
Tasting Profile: Pear, floral, jasmine, strawberry.
Grower: Small cooperative farmers in the Mbeya area
Variety: Bourbon & Kent
Region: Mbeya Region of Tanzania
Altitude: 1200-1900 M
Soil Type: Clay Minerals
Process: Fully washed and dried on raised beds
---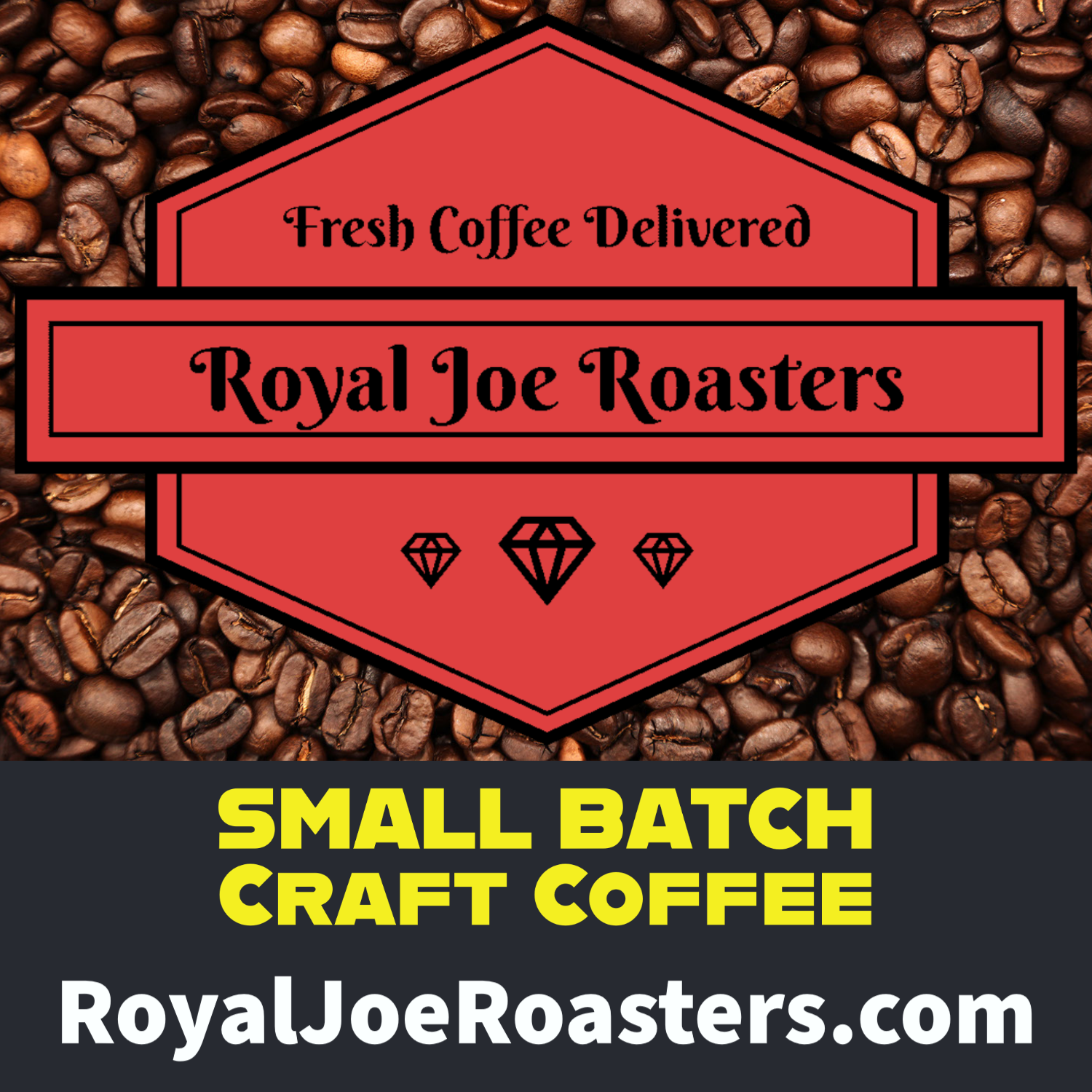 Morning rays gently warm your skin. As you drink your morning small batch roasted coffee by Royal Joe's.
The Royal Joe Promises
Your coffee will always be ethically sourced!

Your coffee will be Roasted-As-Ordered, what this means is your coffee is roasted only after order is placed.

Your coffee will be roasted in a small batch of 20lbs or less.

Your coffee we will be shipped same day it is roasted on whole bean and the day after on ground (Orders will be shipped, in the order in which we receive them).

We promise that Royal Joe Roasters will always offer a wide variety of coffees for you to buy sourced from all around the world!

We promise that 10% or more of the profit will go to a Non-Profit 501(c)(3) organization that is Christ-centered and furthering the lives of others.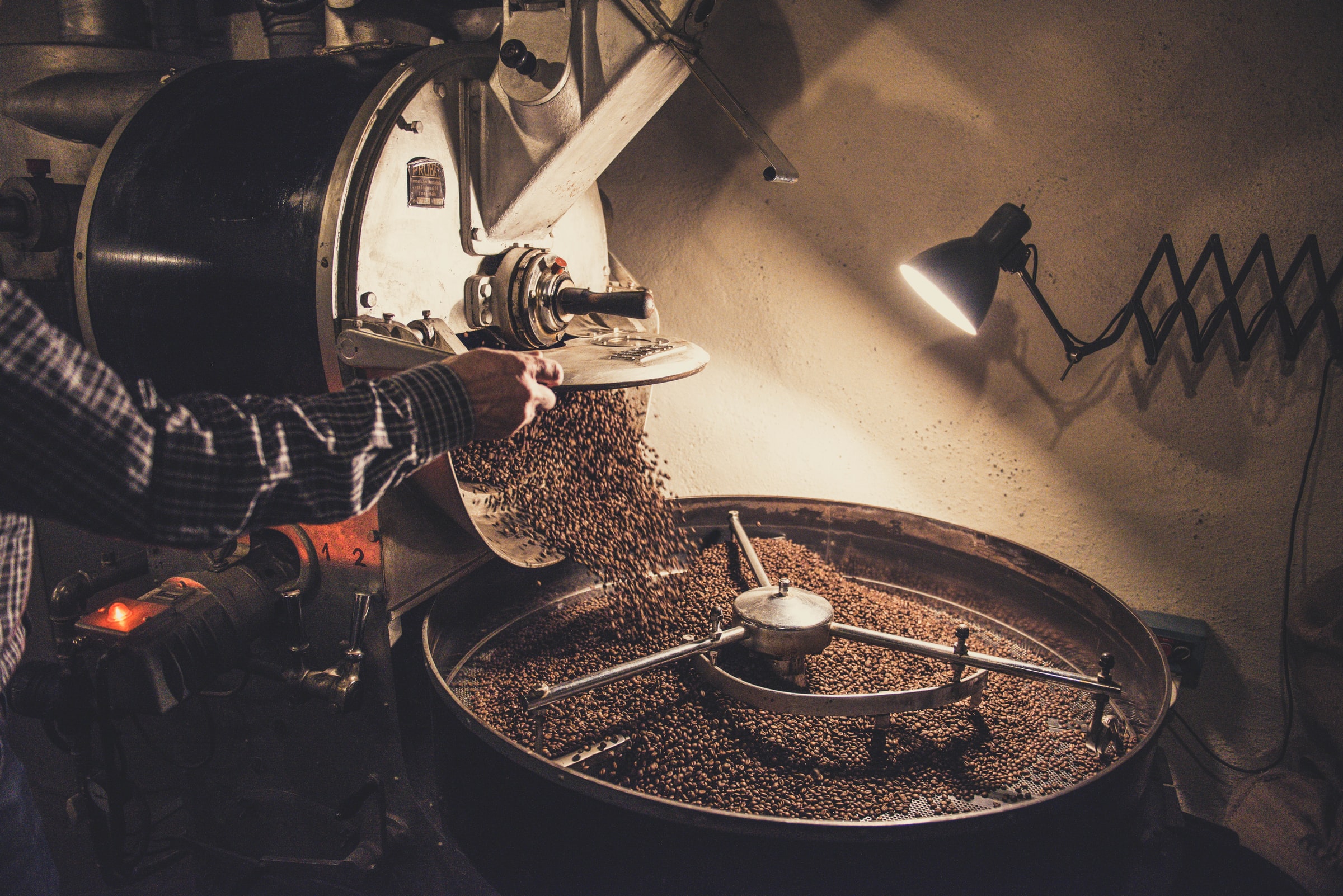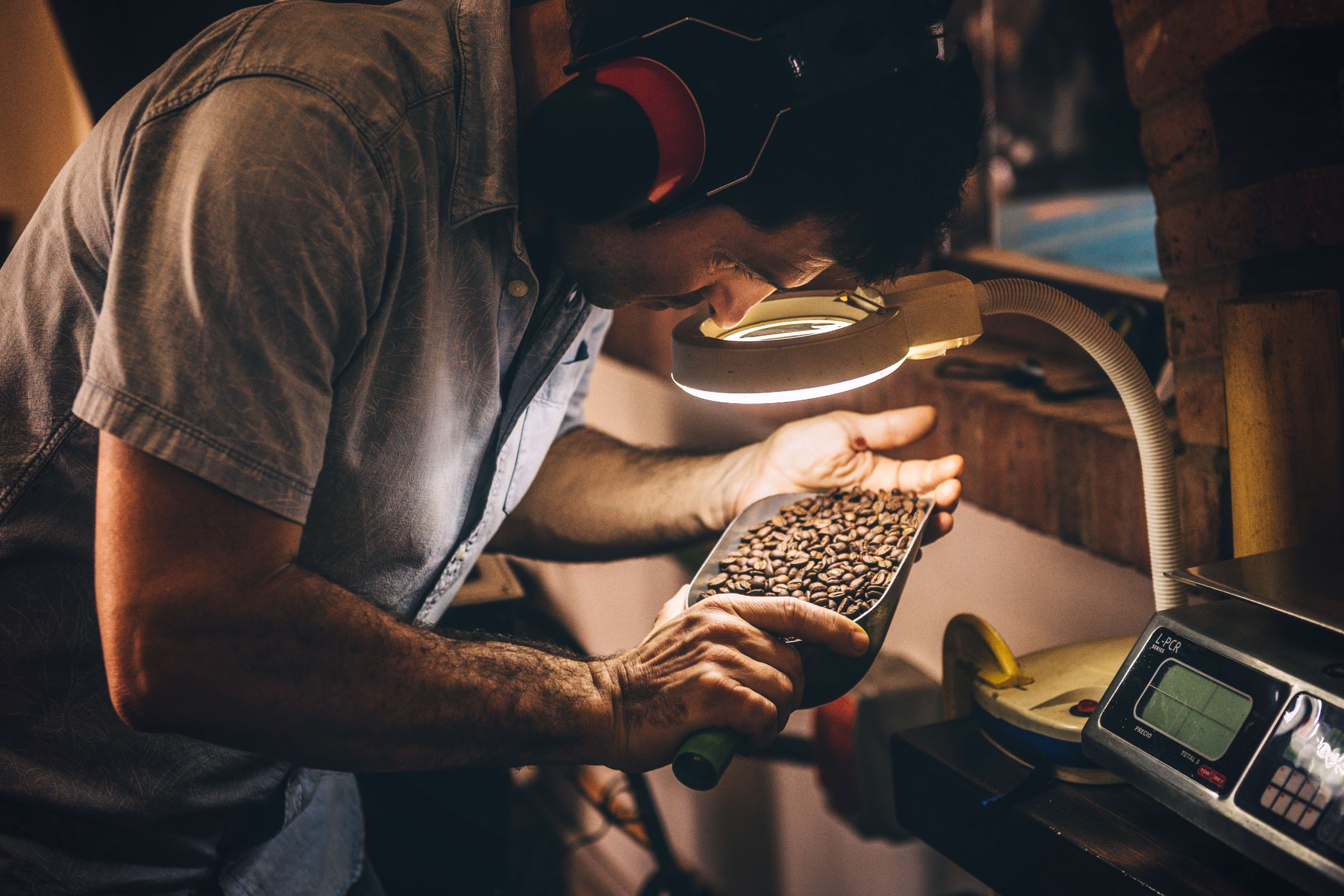 Focused on QUALITY!
All of our coffee is specialty grade. All of our single origin coffee is 100% Specialty Grade Arabica Coffee Beans. The only products that contains Specialty Grade Robusta coffee beans is our 6Bean blend, Cowboy Blend, Italian, French and Breakfast Blend+. The reason for this is for added caffeine and to improve the crème in those blends that have it. Green coffee is generally graded via visual inspection. This involves taking a 350g sample of green coffee beans and counting defective beans. Defects can be Primary (e.g. black beans, sour beans) or Secondary (e.g. broken beans). For a coffee to qualify as "specialty", it must have zero Primary defects and less than five Secondary defects. We believe there is something to be said about roasting in smaller batches to ensure quality and consistency. Our coffee is roasted in less than 20lbs batches of coffee beans. It has been proven that by roasting coffee this way, it is easier to control the roasting process and to make sure that all of the coffee beans get a similar roast. Small batch roasting allows the beans to keep moving and to able to see most of the beans in the batch. When you pair Specialty Grade coffee and Small Batch Roasting this leads to a certain level of superior quality control that cannot be matched in larger batches.